The development of technology has promoted the application of smart energy,with smart electricity becoming the focus of energy reform.State Grid Power Company is responsible for the management,dispatching,control,and emergency handling of the entire power system,and the SANSI visualization display screen system helps them to manage more efficiently with its stable and reliable quality.
SANSI has provided the Ningxia State Grid Power Company with its latest COB series LED display.With its ultra-high-definition display performance,it intuitively displays data and detailed information from multiple business platforms,allowing State Grid Power Company staff to have an overview of the overall situation.By analyzing the operation status and fault causes of the power grid and proposing command decisions in a timely manner,it significantly improves management efficiency and ensures the safe and stable operation of the power grid.At the same time,the high protection,reliability,and comfortable visual experience of the COB display screens provide dispatchers with an intelligent and scientific visualization environment.
In the newly applied technology laboratory of State Grid Ningxia Power Company,SANSI has also transformed it into a safe,efficient,and convenient control room in the energy field.It intuitively displays key information such as power dispatch operation,equipment location,power grid geographical distribution,information statistics,and queries,helping to solve the bottleneck problem of urban energy and power supply and promoting various energy and electricity conversions.It helps dispatchers understand and grasp the operating status of the power system,ensures the security of the power grid operation,and provides modern,intuitive,and fast scientific display means for decision-making.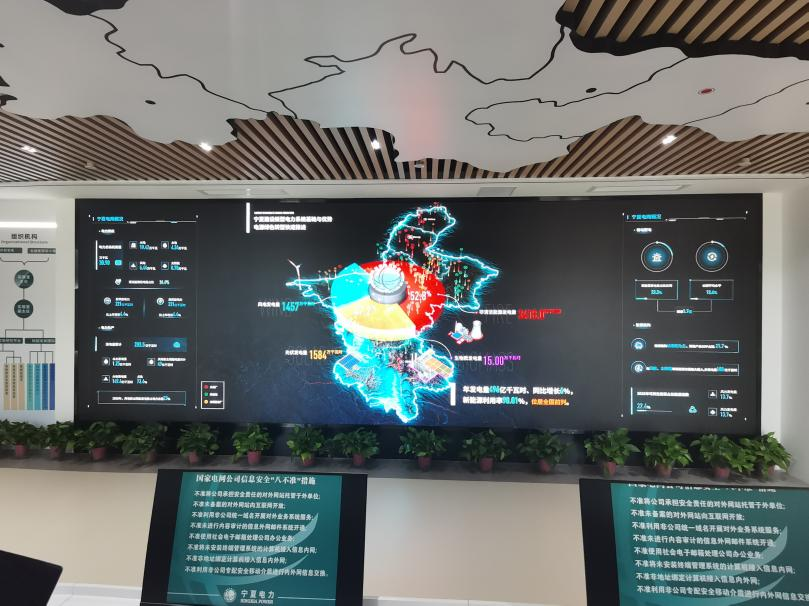 Not only in Ningxia,SANSI has also created numerous excellent cases for energy system transformation projects of State Grid in many provinces across the country,providing professional products,technology,and services to build and operate power grids and ensure energy security,earning unanimous praise from the leaders of State Grid's power companies in various provinces.