Recently,the Dalian Bay underwater tunnel and Guangming Road extension project have officially opened to the public.The underwater tunnel section has a total distance of 5.1 kilometers,making it another technically complex cross-sea immersed tube tunnel project after the Hong Kong-Zhuhai-Macao Bridge.Shanghai Sansi,which happened to undertake the lighting project for the Hong Kong-Zhuhai-Macao Bridge underwater tunnel,provided a comprehensive and professional tunnel lighting solution including a full range of LED systems and products for this northern cross-sea tunnel project.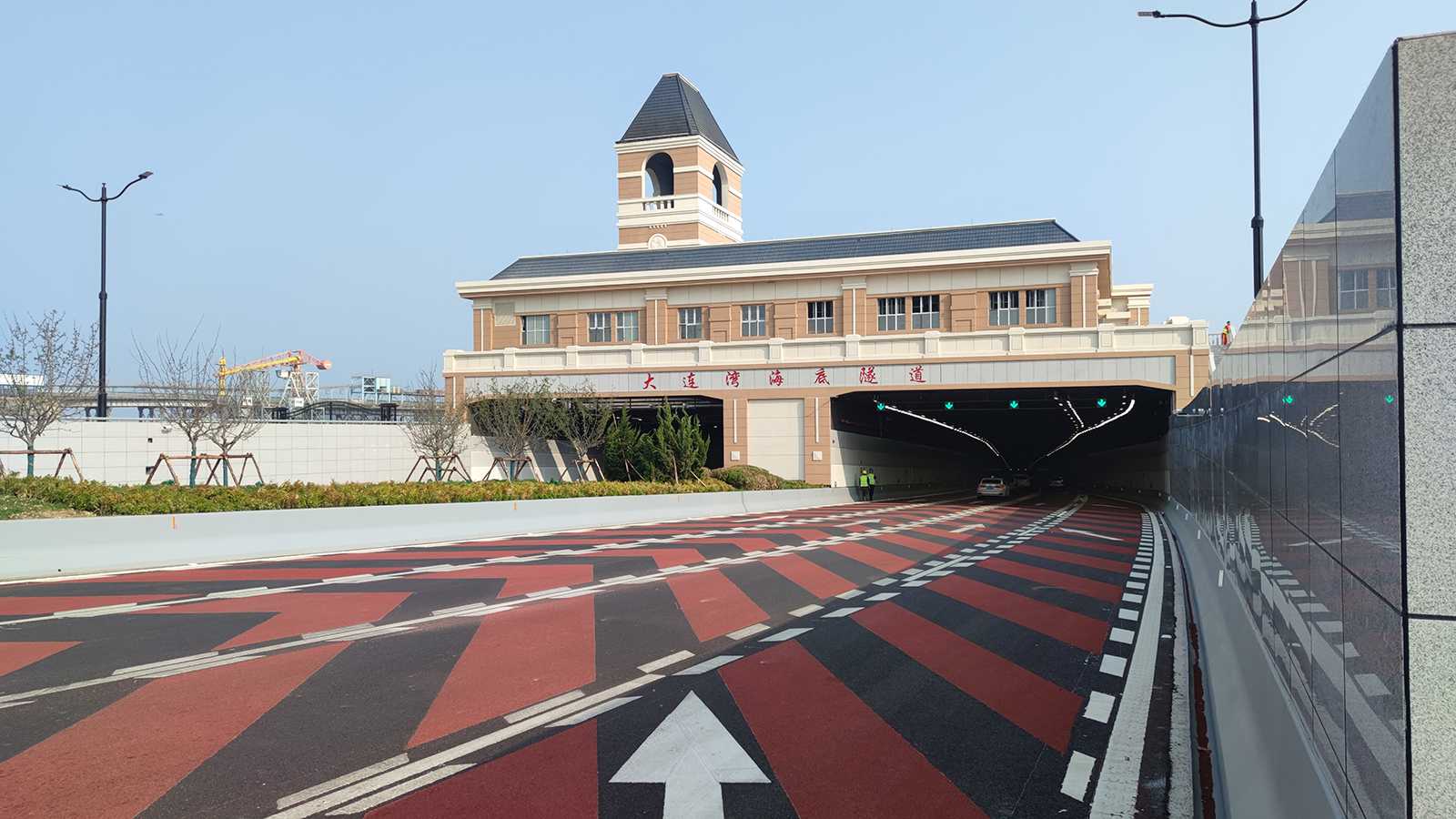 The main line of the project is 12.1 kilometers long and includes one underwater tunnel,one mountain tunnel,one underwater interchange,and four land interchange.The underwater tunnel section is 5.1 kilometers long,running from the Barracuda Bay in the north to the Dalian East Port in the south.It is the first large-scale cross-sea immersed tube tunnel in northern China and currently has the smallest curve radius and largest curvature among similar tunnels in the country.After the opening,it will take less than ten minutes to drive from the north to the south of Dalian Bay,which is of great significance for relieving traffic pressure in Dalian,promoting integration on both sides,and building an economic circle along the Bohai and Yellow Sea coasts.
As the crucial supporting project for the Dalian Bay underwater tunnel,Shanghai Sansi has customized a set of LED tunnel lighting system solutions,including over 10,000 unique reflective lighting fixtures.Combined with the specific terrain,tunnel width,and ground and wall materials of the Dalian Bay underwater tunnel,Sansi developed appropriate lighting schemes through precise simulation calculations.Meanwhile,corresponding enhanced lighting is respectively set up in the entrance,transition,and exit sections to adapt to the visual senses of drivers better.Emergency lighting is provided throughout the whole tunnel area to ensure traffic safety.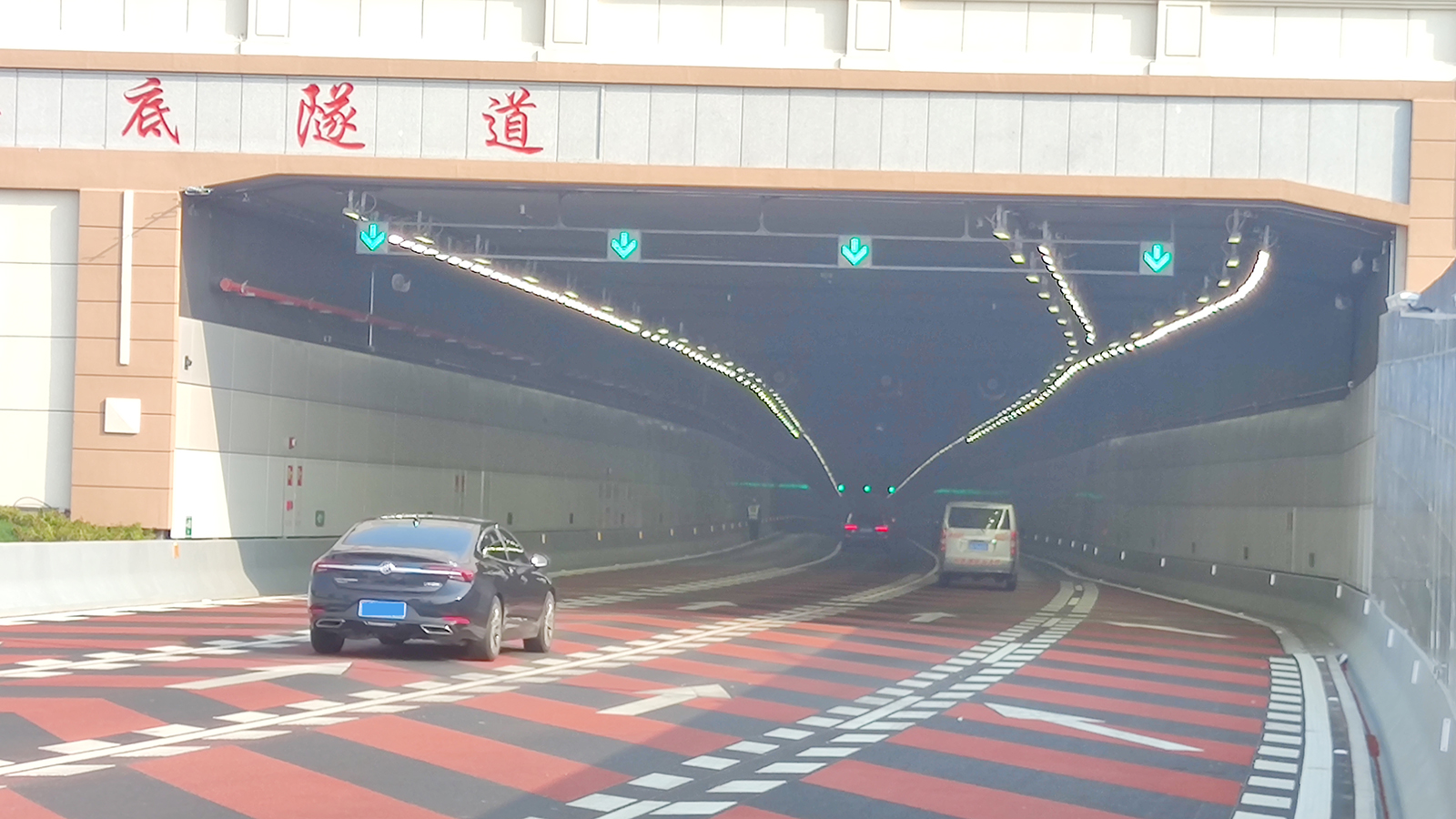 The innovative solution of the underwater tunnel lighting system can not only adapt to the changes of the surrounding light environment,timely adjusting the color temperature and color difference,but also adjust the brightness according to different weather conditions and different lighting intensities,providing a comfortable sensory experience for the drivers.The intelligent lighting control system independently developed by Sansi combines with the unique technical advantages of Sansi LED products,greatly improving the level and efficiency of lighting management and creating a high-quality,high-level,comfortable,and energy-saving tunnel lighting environment.
Dalian Bay underwater tunnel has added a fast north-south thoroughfare for Dalian,which is of great significance for relieving traffic pressure,optimizing urban functions,improving the urban ecology,and enhancing people's well-being.So far,Sansi has completed over 2,000 tunnel lighting projects across the country,ensuring travel safety and contributing to China's highway construction.