The Wujiu Expressway is an important transport route connecting the northwest and southwest regions of China. The project has a total length of 100.14 kilometers, with a bridge and tunnel ratio of 82%. The construction unit overcame adverse factors such as debris flow, heavy rain, and faults. As a demonstration project of the Ministry of Transport's "Green Road" and "Quality Engineering", a series of innovative technologies and management measures such as 5G, BIM, and GIS were comprehensively utilized, achieving harmonious coexistence between engineering construction and the natural environment. It is worth mentioning that the new intelligent traffic guidance solution of Sansi made its debut in this project, helping to build a digital smart highway.
Through intelligent lighting control technology, combined with monitoring of the lighting environment outside the tunnel, thousands of variable color temperature tunnel lights can automatically adjust brightness and color temperature based on factors such as the lighting environment inside and outside the tunnel, time, and traffic flow. Depending on different weather conditions, the color temperature of the light source inside the tunnel can smoothly transition from warm white light at 3000K to cool white light at 6500K, avoiding adverse visual effects such as granularity and stray light caused by traditional tunnel lighting, meeting the stable and comfortable driving needs of drivers, and creating a green and environmentally friendly tunnel lighting environment through on-demand lighting.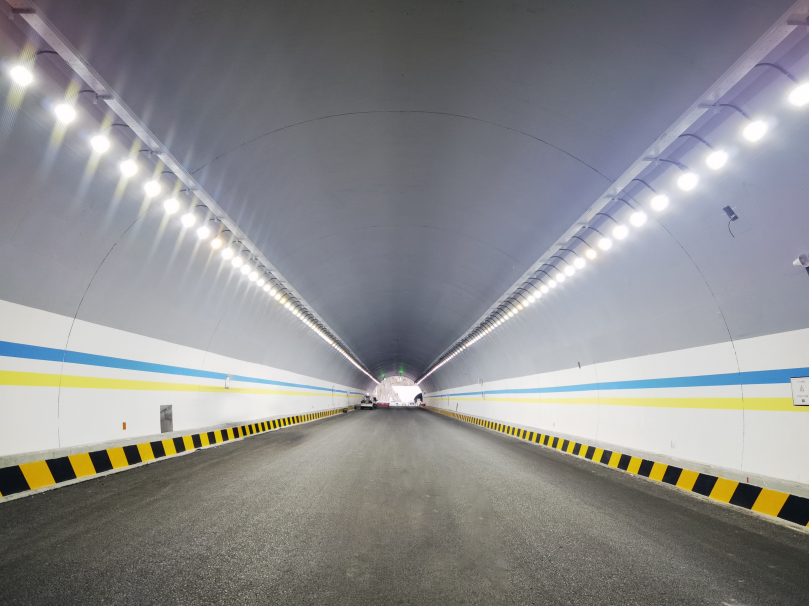 In addition, in response to the humid and harsh environment inside the tunnel, the ceramic heat dissipation tunnel lights have excellent weather resistance, IP66 protection level, WF2 corrosion resistance level, making them moisture-proof, waterproof, and with higher heat dissipation efficiency, thereby improving the reliability of the product during use. Its integrated power supply design allows for quick replacement of the entire lamp, saving 50% of maintenance time. It is easy to install, dismantle, and maintain, significantly reducing the impact on traffic.
The tunnel is equipped with intelligent traffic induction photoelectric signs and systems including emergency signs, fire equipment indication signs, evacuation indication signs, and emergency parking signs, etc. The smart variable message signs outside the tunnel ensure long-distance visibility and timely information release to ensure orderly traffic flow and assist local traffic management departments in operating and scheduling the expressway network more efficiently. It can timely release various traffic instruction information to ensure orderly traffic flow. Low-level lighting fixtures are also installed in the approach section outside the tunnel. By forming a continuous traffic guidance light strip on the ground near the fixtures, the road illumination is more uniform and the spatial transparency is stronger, playing a good role in traffic guidance.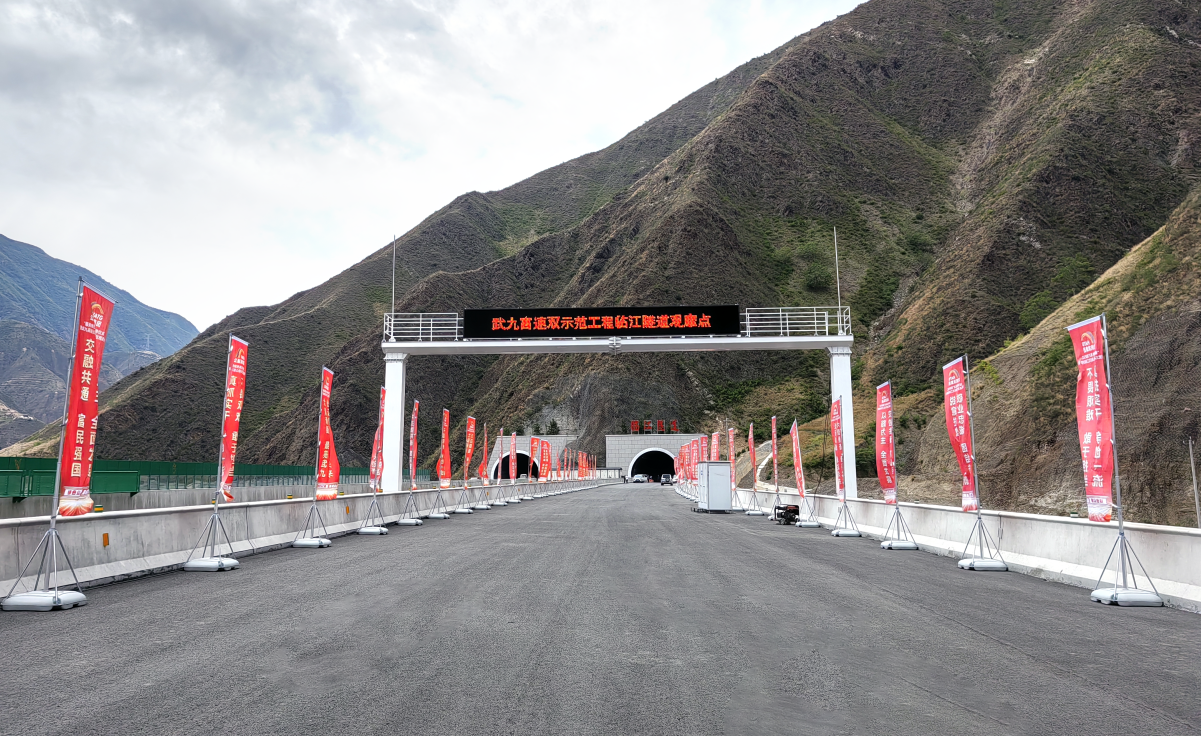 Against the backdrop of global advocacy for energy saving and emission reduction, Sansi also fulfills its social responsibility by providing energy-saving and carbon-neutral supporting services to road traffic systems and surrounding areas through efficient and energy-saving LED products, technologies, and systems.