Shanghai Sansi has provided a complete tunnel lighting system solution including tunnel lighting, landscape lighting, and LED mesh display products for the Yellow River Tunnel. With a number of innovative technologies, products, and system design solutions, Sansi played a crucial role in the construction and operation of this large-scale project known as the "First Tunnel of the Yellow River", which spanning thousands of miles.
It is worth mentioning that in addition to the widespread application of Sansi unique reflective lighting technology for the tunnel, there are also landscape lighting and sky curtain display made by multiple LED mesh displays that combine light with the dreamlike atmosphere. The whole image presented can be described as a vast expanse of stars under the Yellow River, adding color to this super engineering project.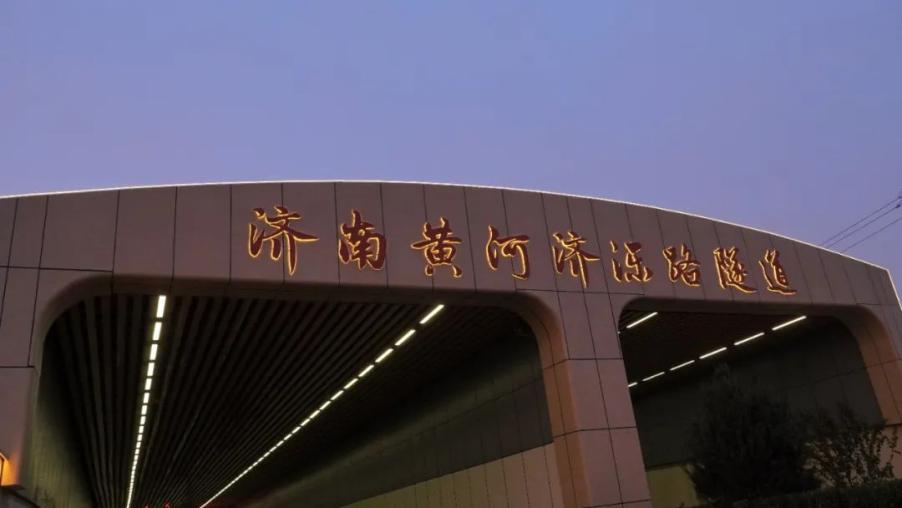 With a combination of aesthetics and functionality, Sansi has created a "gorgeous corridor" through sophisticated technology and craftsmanship, incorporating local cultural connotations into intelligent night landscape lighting. The landscape lighting of the Yellow River Tunnel includes LED wall washers, contour lights, and floodlights. The high-quality LED light sources with excellent color rendering are selected to seamlessly integrate into the scene.
Through the control system, the lighting fixtures' brightness, color temperature, and dynamic effects are set in different time periods and sections, taking into account decorative, guiding, and energy-saving effects. The, intelligent and controllable lighting fills the landscape corridor, shining brightly and displaying the dynamic beauty of the magnificent and grand Yellow River Tunnel, which showcases the the beauty of its structural strength.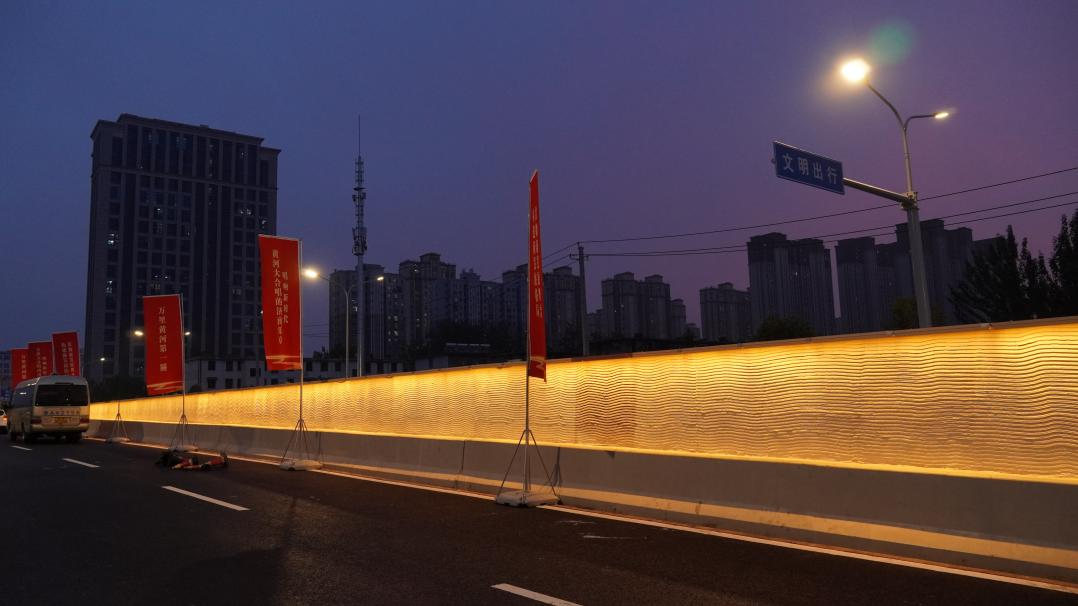 When vehicles pass through the tunnel, the bright 'starry sky dome' inside the tunnel is particularly eye-catching. Against the backdrop of a blue sky and the soft tunnel lighting, the lights twinkle like stars, giving a profound sense of the ancient cultural roots of the Yellow River. The 300-meter-long humanistic landscape strip inside the tunnel, through the changes in lighting, has transformed the monotonous visual perception inside the tunnel and alleviated driving fatigue.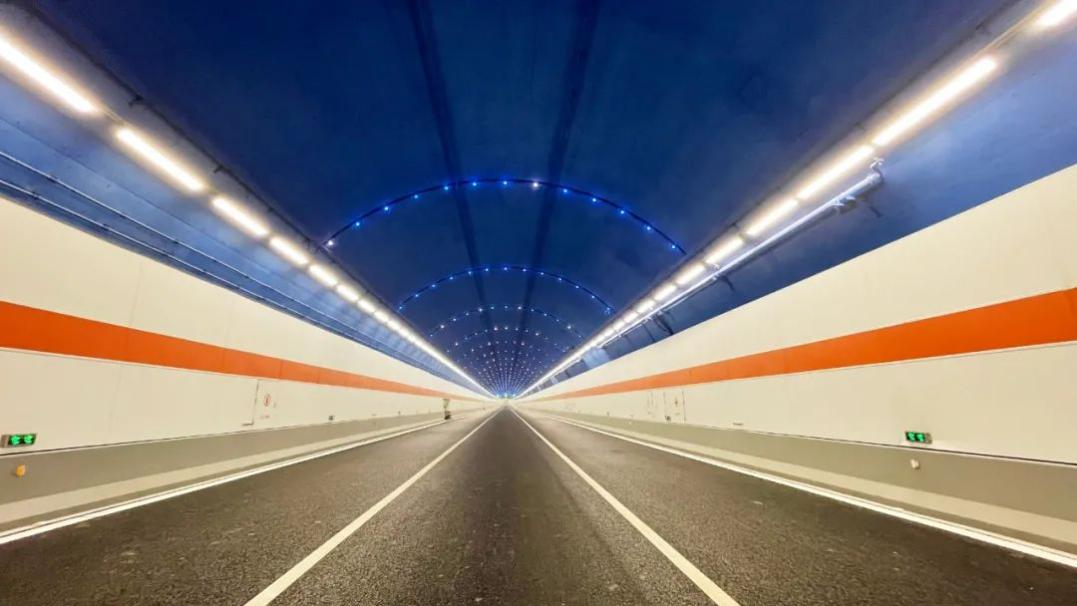 The curved dome of the Yellow River Tunnel is surrounded by a custom-made giant LED ribbon screen designed by San Francisco. A total of 118 strips of LED screens with a combined area of over 3500 square meters form an enormous LED canopy. Coupled with advanced photoelectric control system, the dazzling light and shadow show blends the sky and the earth into one, adding a particularly beautiful scenery to the night of Jinan.