The Largest and Longest Municipal Expressway in Hefei, which is named as Susong Road, has finally opened to the public recently! With the official opening of this 16.7-kilometer expressway, The concept of "Five Horizontal and Seven Vertical" Expressway Network System of Hefei is rapidly taking shape.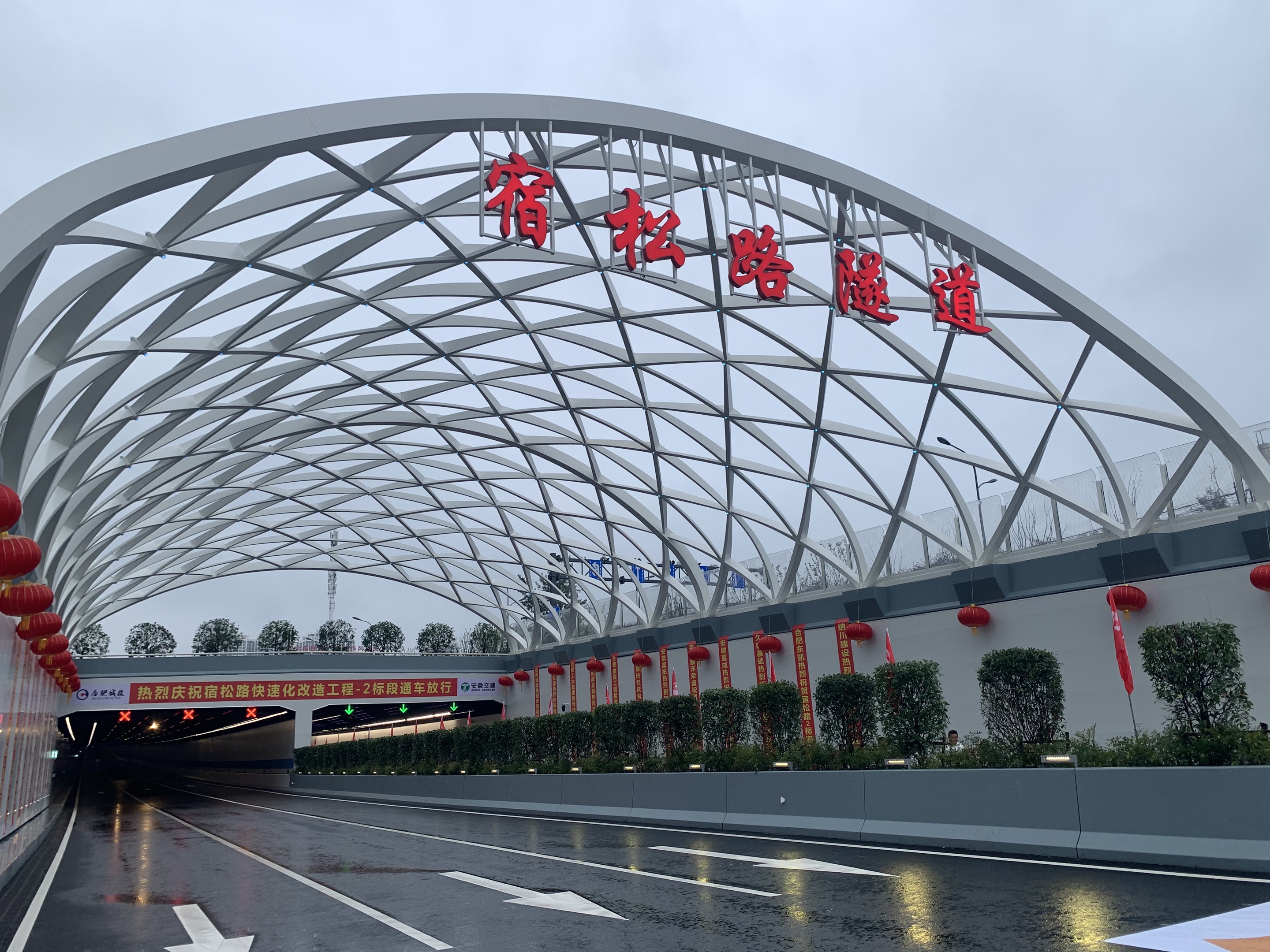 The newly built double-deck underpass tunnel intersects Susong Road and Fuhua Avenue locates on the lower level, which has a total of 1250 meters long. This type of double-deck tunnel layout is being implemented for the first time in Hefei's expressway system.
Based on the terrain, width, and materials of the Susong Road tunnel, Sansi utilized a combination of tunnel lighting, road lighting, and landscape lighting to complement each other. Through simulation calculations, an appropriate lighting layout was fianlly developed.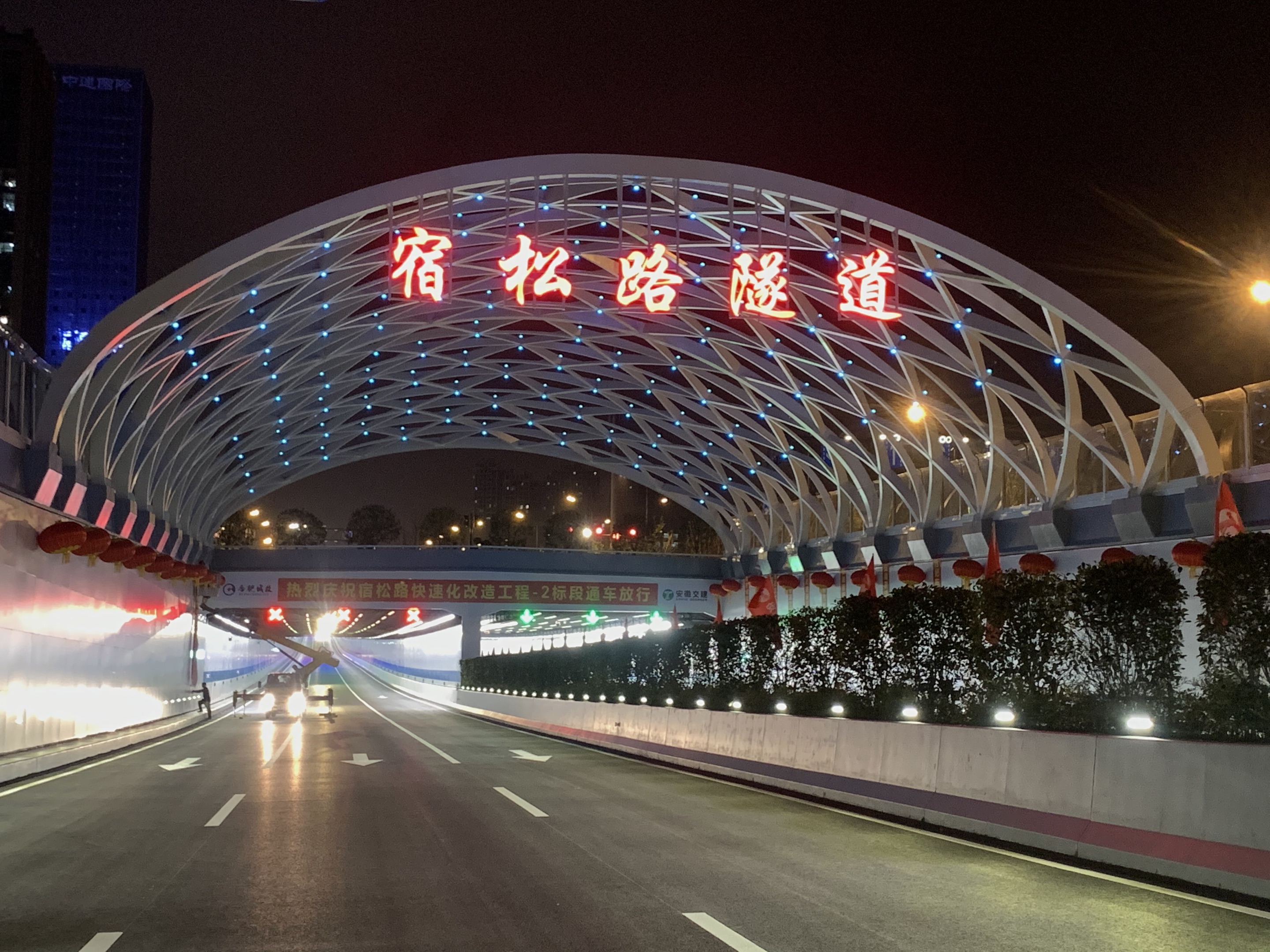 The canopy section is equipped with light sources and low-level lighting guardrail lights. The general design of the lighting fixtures is simple and classic, blending well with urban architecture. The lens-type optical design provides soft and uniform lighting without visible glare.
The tunnel is equipped with line lights and tunnel lights, which use imported chips with low thermal resistance, good heat dissipation, high thermal conductivity and low light decay. The scientific lighting design improves the utilization of tunnel lighting.
Customized landscape lighting fixtures are installed throughout the top of the tunnel to reduce visual impact and fatigue of the drivers and ensure their safety.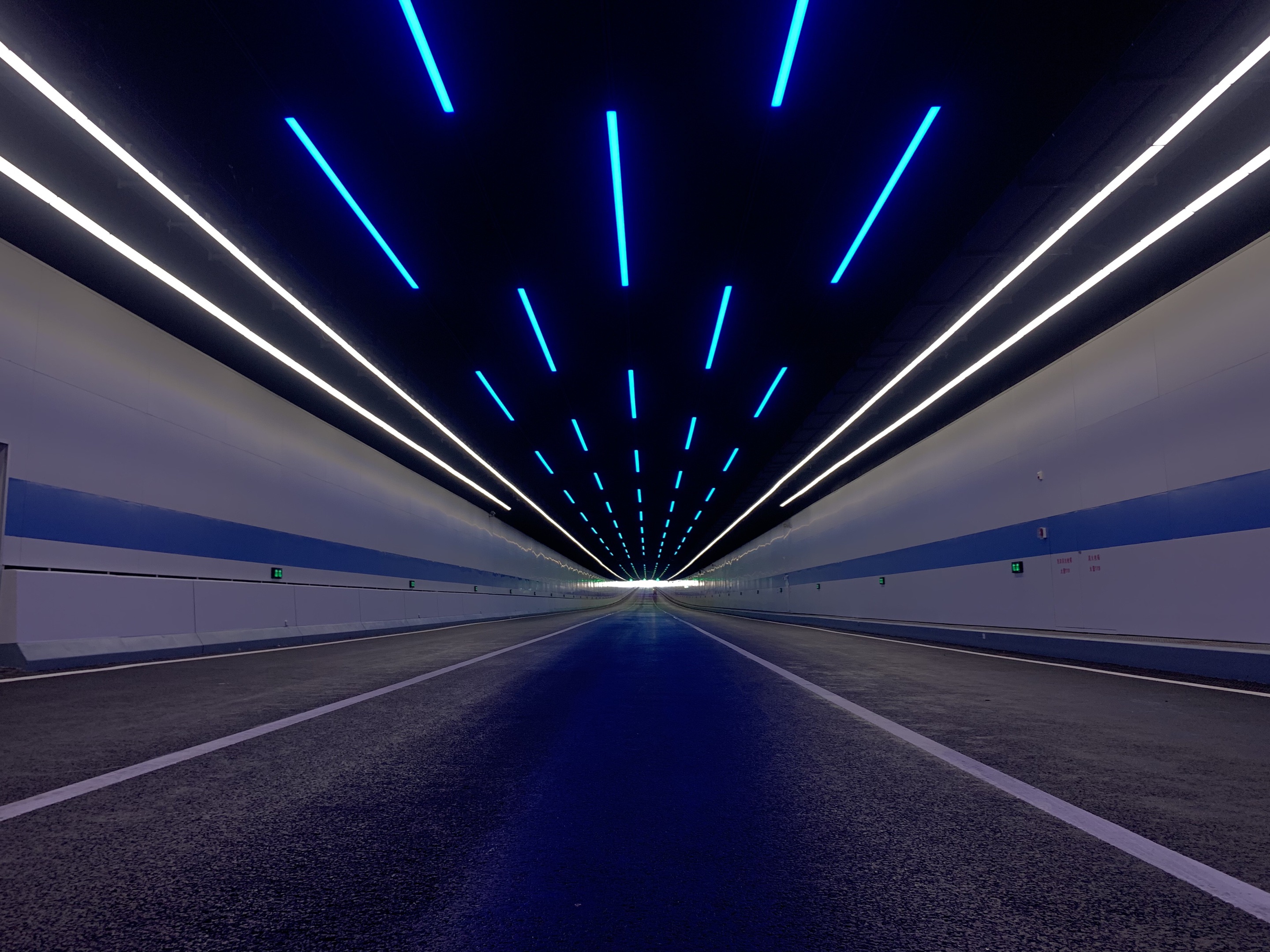 Meanwhile, the Susong Road tunnel adopts the smart lighting control system independently developed by Sansi, combined with the unique technological advantages of Sansi LED lighting products, greatly improving the level and efficiency of lighting management, reducing lighting energy consumption, and effectively ensuring the safety of urban tunnels.