With the accelerated construction of smart cities and the increasing demand for the application of "digital twin cities", the large screen visualization market has also ushered in a new blue ocean. Sansi provides a talent service display system solution for a technology park in Shanghai Lingang, providing employers and job seekers with a zero-distance, personalized, and deep-level talent service.
The P1.25 LED display guide screen located in a prominent position in the lobby has a wide viewing angle, seamless splicing, and a flat LED screen. It provides a good video experience and it doesn't occupy additional channels, which is convenient for maintenance. It can be wall-mounted without changing the existing interior decoration, providing an accurate and direct service for the visitors.
Entering the business district, an eye-catching L-shaped seamless corner ultra-large screen stands in the center of the area, presenting a "virtual space" that is indistinguishable in the sandbox. With the Unity3D system to restore the city model in a 1:1 scale. The immersive effect, the integration of virtual and reality in digital technology, and the excellent combination of small-pitch LED display screens and digital twin technology make it an important information billboard for the "smart city". From map data, city facilities, and architectural elements to urban operational data, it closely aligns with the various operational needs of city management, providing precise and clear visual presentation for comprehensive scheduling and management of the city. It supports the rapid construction of large-scale complex 3D scenes, meeting the extensive and diverse business needs of various fields in the smart city.
With the user-friendly operation interface of the intelligent central control platform, users can achieve comprehensive perception and real-time information sharing of the park.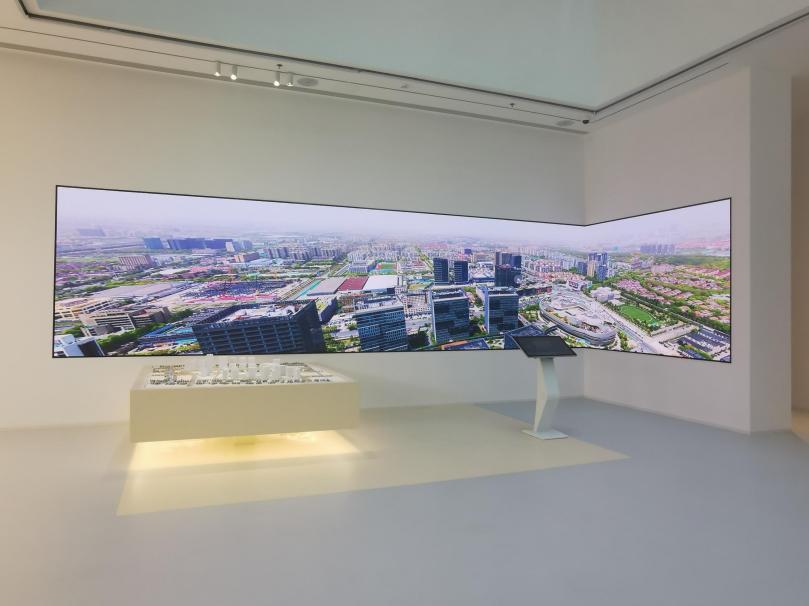 Within the sandbox area, there is a visually stunning large screen optimized for smart cities, which conveys specific data, videos, and other information to decision-makers in real-time through model construction and simulated reality. Meanwhile, a reliable power distribution system ensures the operational stability of the LED display screens and important circuits. The design of the 3D digital visualization sandbox showcases urban planning and city charm in a more impactful and impressive manner, allowing visitors to develop a deeper understanding of the city.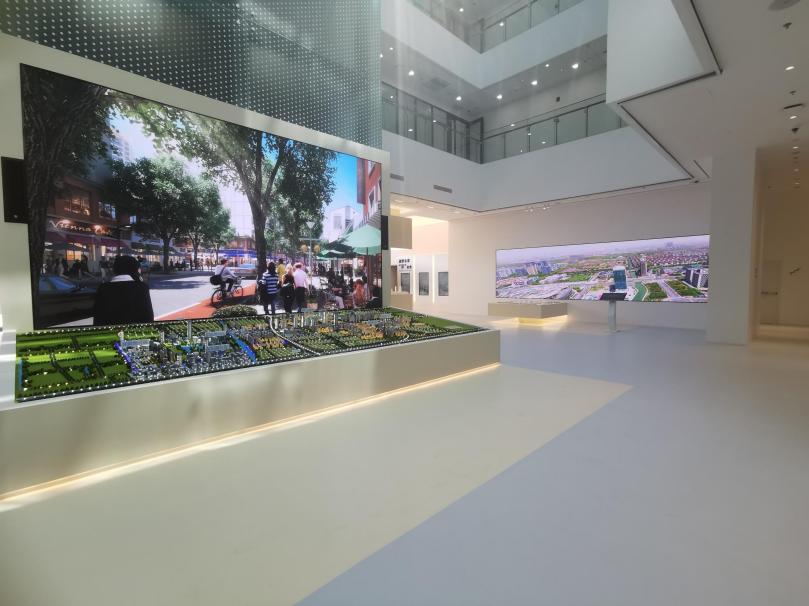 With the help of the Sansi LED digital visualization display, the technology park provides an important means for visualizing and finely managing the operation of the city, making the operation and management of the local smart city more scientific, refined, and intelligent.