Zhejiang Yuhuan Sports Center is located in Taizhou, Zhejiang Province, which is a comprehensive sports venue built with the investment from the local government. The Yuhuan New City Sports Center consists of three main venues: a gymnasium (national fitness center), a stadium, and a swimming pool, with a total construction area of approximately 64,700 square meters. The venue facilities are well-equipped and meet the requirements for national single sports events and municipal comprehensive sports events. After completion, it provides a venue for high-level sports competitions, daily fitness and entertainment for the citizens.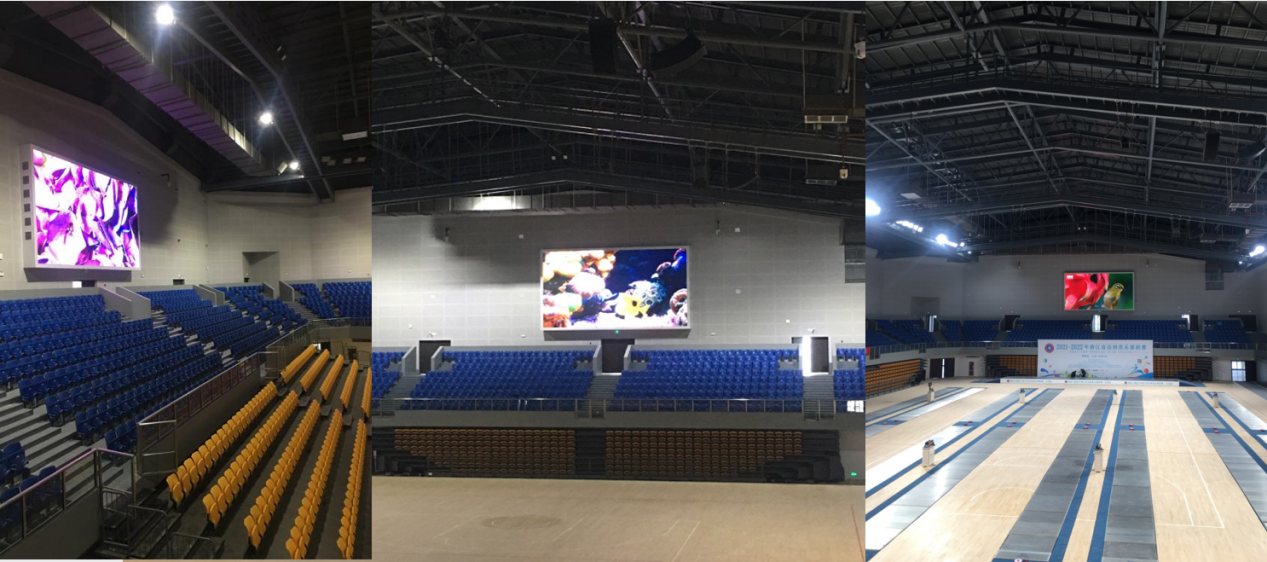 As the essential supporting facilities of the sports center, the two P5 indoor full-color LED displays in the venue were constructed and provided by Shanghai Sansi. The advanced LED screen cooperates with the audio equipment and lighting equipment to show the fantastic moments of the events in progress to the audience:
It assists on-site audiences and participants to understand real-time situation of the game including real-time score, number of fouls, timing, substitution and other information.
At the same time, the high-definition display can also increase the exposure of the event. By playing the sponsor's advertisements and promotional videos, the sponsor's exposure can be increased and more economic benefits can be brought to the event.
In addition, through playing content provided by the event organizer, including game rules and venue safety tips, it helps improve the safety awareness of the audience and the organization efficiency.
At the same time, the display also adopts high brightness and contrast ratio LED bead design, which enables the whole equipment to keep a clear and steady display effect in strong lighting environments. With the unique PFPC dynamic power control technology to achieve low power consumption, the compact and lightweight modular design can be freely combined according to the actual requirements, which is convenient for installation and maintenance. The intelligent control system can realize remote control and centralized management, which brings great convenience and benefits to the organizers and managers of sports events and performances.