Recently, a 606㎡ outdoor LED display built by Shanghai Sansi was newly installed in Shenzhen Nanshan Science and Technology Park, which covers as many as 110 listed companies with a total market value of 4.25 trillion yuan, accounting for 70.83% of the total market value of listed companies in Nanshan District.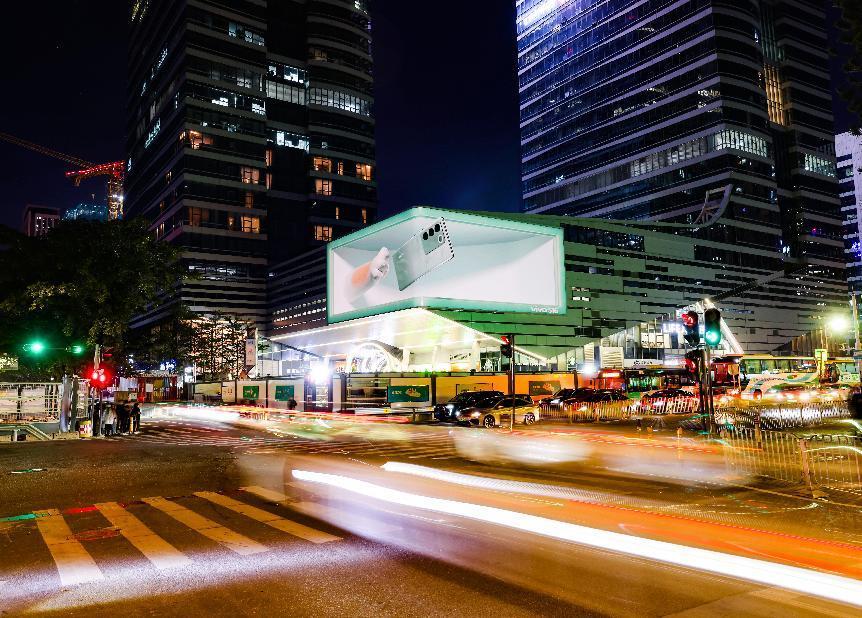 Nanshan Science and Technology Park is known as the "silicon valley of China", where the evening peak congestion time always last from 18:00 to 22:30. It is adjacent to Tencent Building, Mindray Headquarters, ZTE Park, Lenovo Building, TCL Center and other group headquarters of more than 100 listed companies. With millions of people working and living here, this area has a huge demand for consumption. And with the help of display technology, there is no doubt that the area will gain greater commercial value.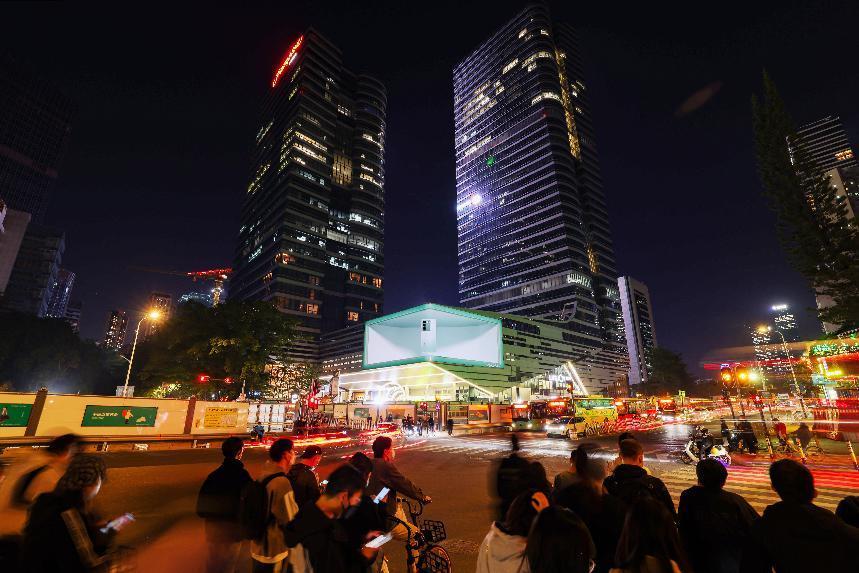 In order to integrate the display into the building naturally and create an audio-visual environment where technology and humanistic landscape harmoniously blend, Sansi adopted a 90° arc corner design to avoid the folding of the images caused by corners. So that the display can be seamlessly connected, creating a sense of space and atmosphere.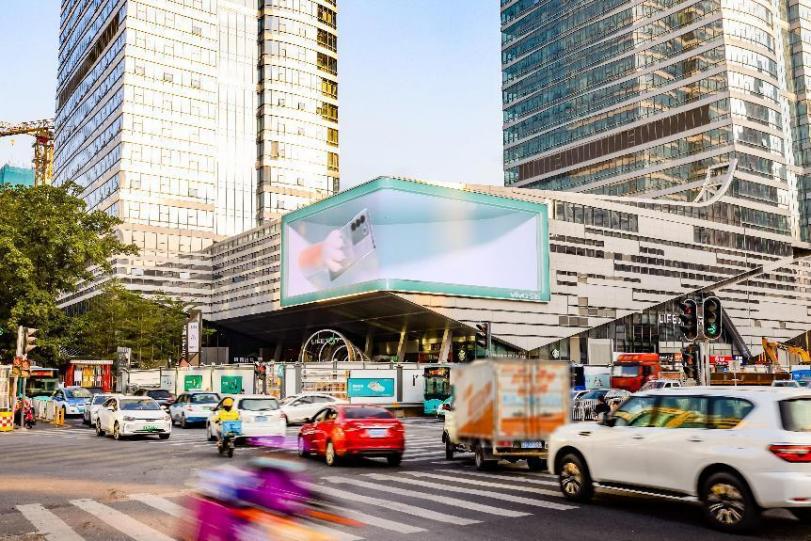 The display with naked-eye 3D effect made by Sansi has the characteristics as bright colors, delicate display details and high-definition images, it creates a shocking and immersive experience for the audience. Even from a distance, it seems to form a strong interaction with the real space. The realistic images make passers-by stop and admire.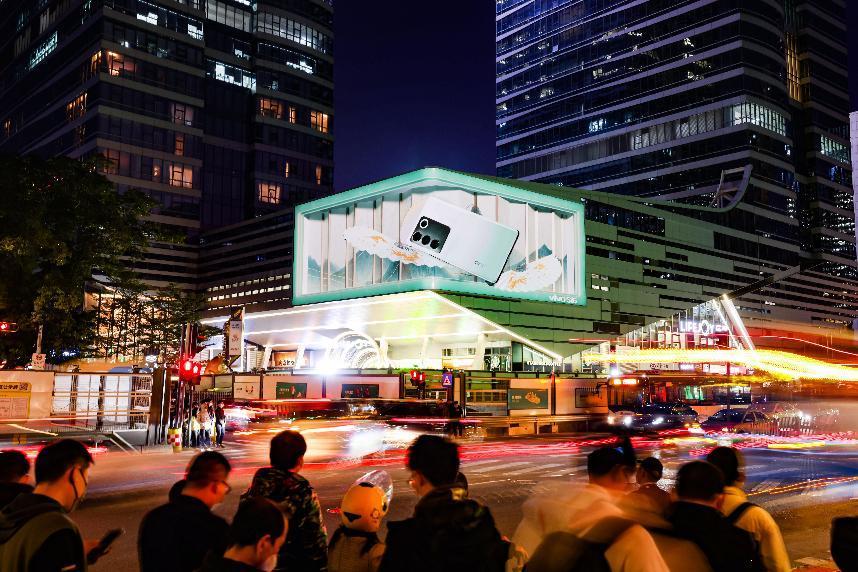 Due to the long-term exposure to the outdoor environment, the stability of the 3D LED display is very important. Sansi LED display with naked eye 3D technology has a high waterproof and dustproof level, and it can withstand harsh environments such as sun exposure, typhoon, and heavy rain in the subtropical area of Shenzhen. The great protective ability effectively reduces the cost of maintenance and replacement. In addition, the module-level CPU processing technology can automatically store data and improve the transmission efficiency; All the technologies are superimposed to ensure a stable, safe and reliable operation of the display.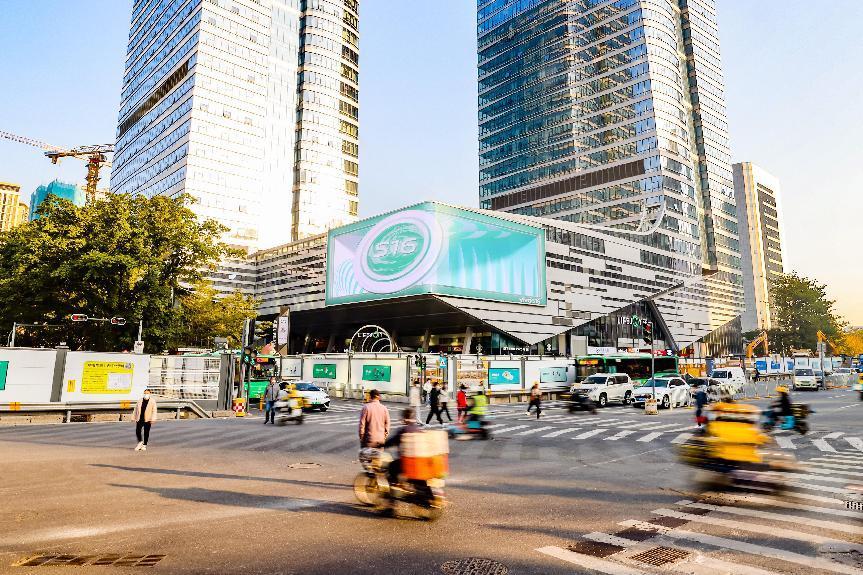 In recent years, with the continuous transformation and upgrading of the commercial market, the devices which can bring immersive experiences to the audience such as naked-eye 3D, VR, and Metaverse have become a trend, and even necessary hardware for urban business districts. The visual scene technology represented by LED display has become one of the important ways for business districts to attract customers.
With strong R&D and customization capabilities, Shanghai Sansi has participated in a great number of projects including Shenyang Middle Street, Shanghai Golden Eagle Plaza, Taiyuan Qinxian North Street, AT&T in the United States, Lanzhou T-ONE Commercial Street, Nanjing Xinbai and so on. In the future, Sansi will continue to develop and upgrade naked-eye 3D technology, making contributions to exploring new business models and consumption formats, and helping to create a higher-quality business circle.