The first phase of Ningbo Metro Line 5 was officially opened for operation recently. The eagerly awaited subway line has finally been unveiled and is open to the public under 5 years of construction.
Ningbo Metro Line 5 is about 27.5km long and has a total of 22 stations. Shanghai Sansi undertook the first phase of the public area lighting for 12 stations from Buzheng to Dayangjiang Station and the interval lighting for 10 stations. A number of products including reflective lighting technology LED subway lights, LED downlights, spotlights and panel lights are applied and installed for this project, creating a unique style of lighting atmosphere. It is worth mentioning that Shanghai Sansi has already helped with the construction of Ningbo Metro Line 2 and Line 4 before this new subway line. And the official operation of Metro Line 5 also creates a new image of urban rail transit for Ningbo.
The first phase of Ningbo Metro Line 5 passes through several traffic hubs with dense population and heavy traffic and transportation pressure in Ningbo. The opening of this line is of great significance to further improve the overall transfer efficiency of the traffic network and strengthen the rapid connection between the city's east-west and north-south areas.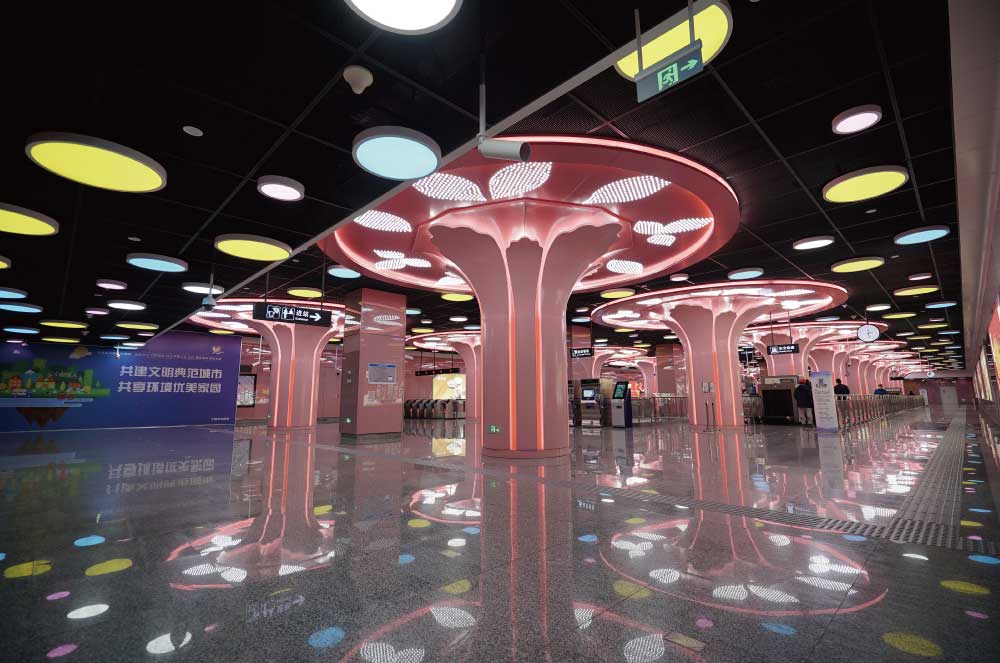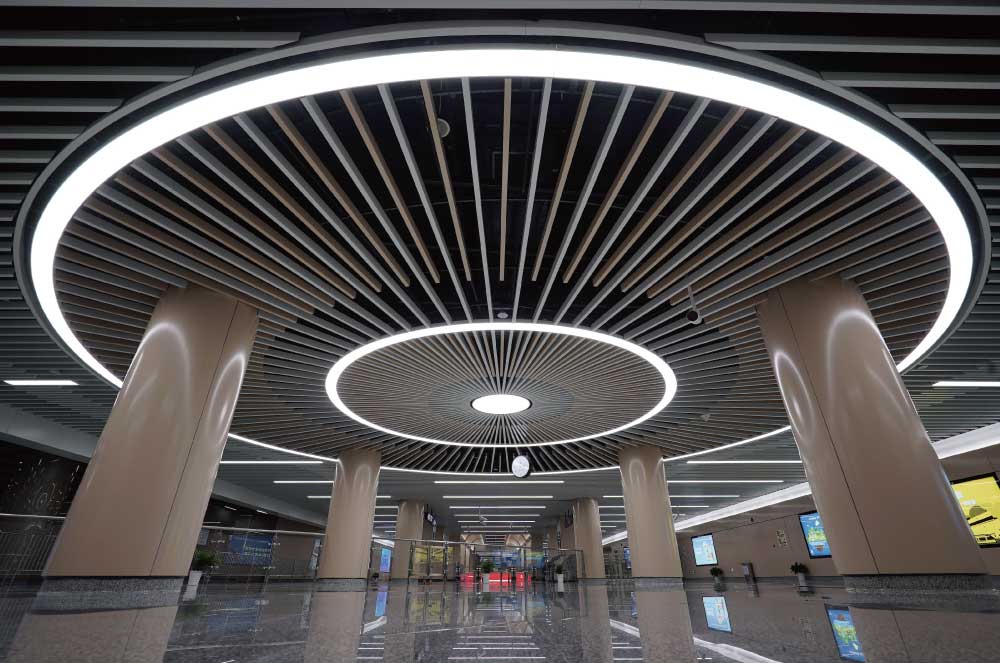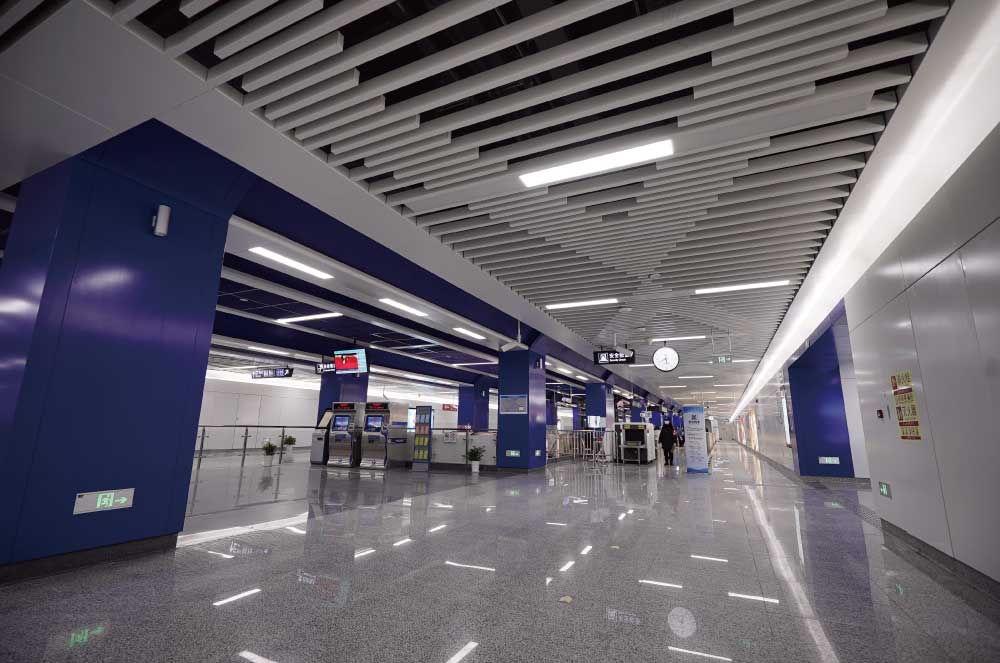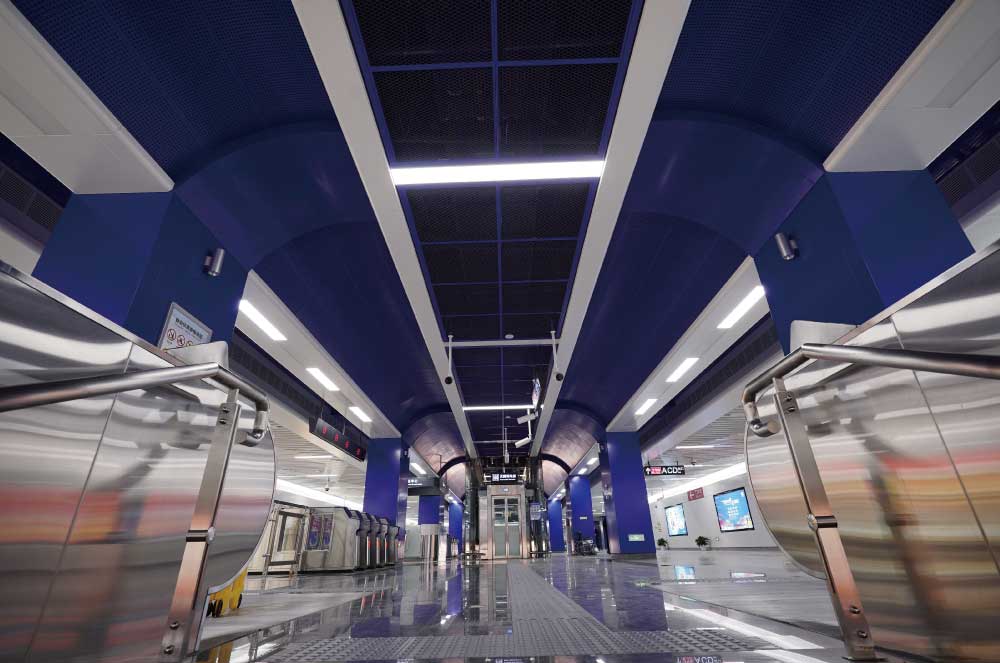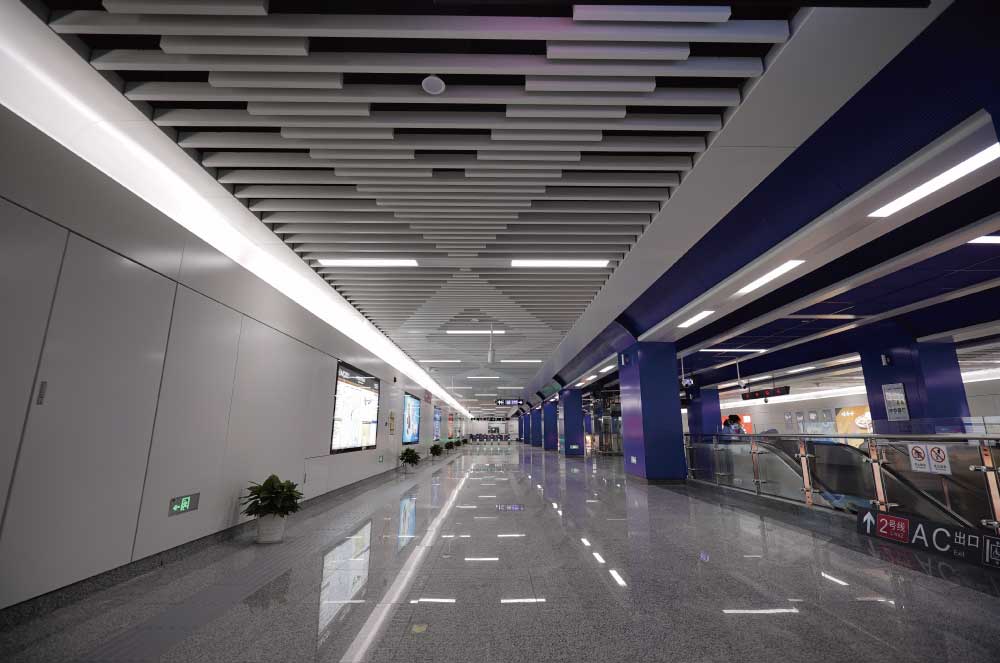 The light sources in the stations all come from artificial light sources, and there are different needs for contrast and brightness in different areas. Faced with these requirements, Shanghai Sansi takes the national urban rail transit lighting standards as a reference and combines the reflective lighting technology(which is result of the national 863 major scientific research), to create a lighting environment with uniform illumination, sufficient brightness, and clear levels for passengers, achieving a safe, comfortable and stable lighting effect.
The decoration design of the Ningbo Line 5 stations takes "Bright Ningbo" as the cultural theme, creating a colorful station with "one line, one scene" and "one district, one color". It passes through industrial areas, commercial areas, residential areas, and higher education areas. Each section has its own representative color. Sansi fully considers the local humanistic characteristics of Ningbo, giving the light an artistic meaning which brings local people the enjoyment of beauty.
Take South Qianhu Road Station as an example. The theme of the station is "flowers blooming", so the pillar shape is designed as the City Flower of Ningbo -- Camellia, which implies a energetic spirit of this city. Sansi exerts its powerful customization capabilities to create a comfortable and distinctive LED lighting environment. The uniquely 'camellia-shaped' lights not only play a role in lighting, but also improve the original dull atmosphere of the underground space, adding a lot of fun and making the whole space brighter and more romantic.