Located in the East District of Chengdu High-tech Zone, Chengdu Tianfu Airport is positioned as a national aviation hub and the highest-ranking airport in the Silk Road Economic Belt. It carries all the international routes departing from Chengdu, playing an significant role in integrating Sichuan Province into a global economic circle. The Tianfu International Airport Expressway, which connects the airport with the urban area, is an important part of the airport's comprehensive collection and distribution system.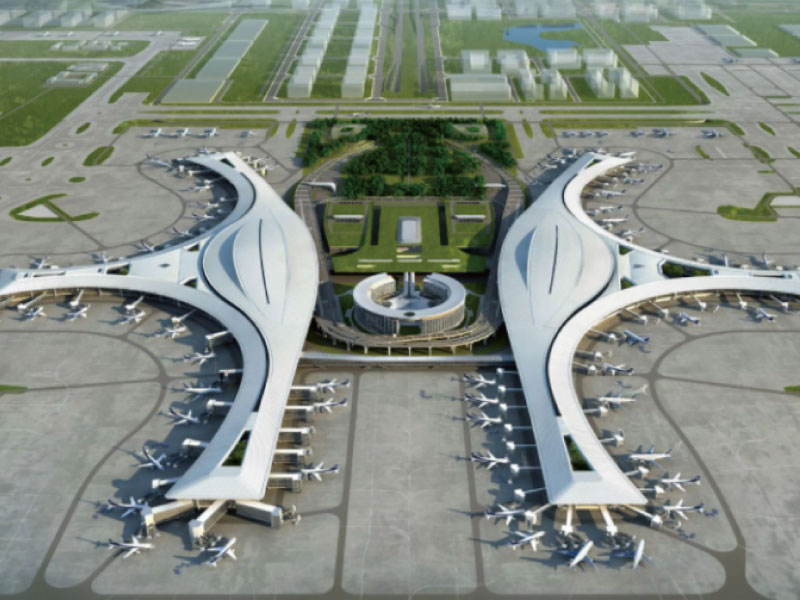 The completion of Tianfu Airport Expressway brings positive significance for the Tianfu Airport to become a first-class international hub. In this meaningful project, LED products are an excellent driving force for its digitalization and informatization upgrade and transformation. Sansi provided a variety of LED products and digital display services for Chengdu Tianfu International Airport Expressway in this project.
The large-size LED display installed in the monitoring center has the features of thinness, light weight, and great flatness. The entire surface of the display is stable without ripples while the color quality is delicate and lifelike, and the ultra-wide viewing angle enables decision makers to obtain high-quality display effects from different angles and distances. The visualization platform not only gives the airport monitoring center a sense of technology and beauty, but also provides practical and feasible solutions for the daily operations and passenger services of the Tianfu International Airport.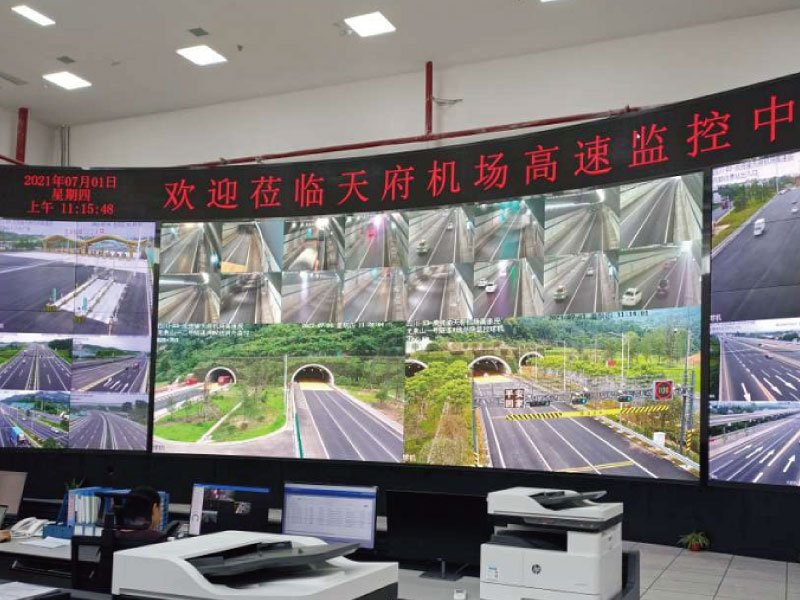 The fine-pitch LED main screen in the middle dynamically displays the real-time road network GIS map/basic road conditions, road flow and other information in various forms such as reports and graphics to meet the business requirements of daily management and emergency command. While the main display operating for daily management and emergency command, the left and right LCD display could monitor high-definition on-site video for decision-making and command. At the same time, the system text information can be directly and clearly displayed on the specific area. The data visualization of the display in the monitoring service center fully assists Tianfu Airport to build a smart transportation hub, and helps managers to quickly implement operation and maintenance scheduling services in an intuitive and visualized manner.