The reflective lighting technology independently developed by Shanghai Sansi is the achievement of the "863 National Semiconductor Lighting Project". It has formed a patented technology with independent intellectual property rights. With the application of reflective lighting technology, the driving safety in confined spaces such as tunnels and subways has been greatly improved.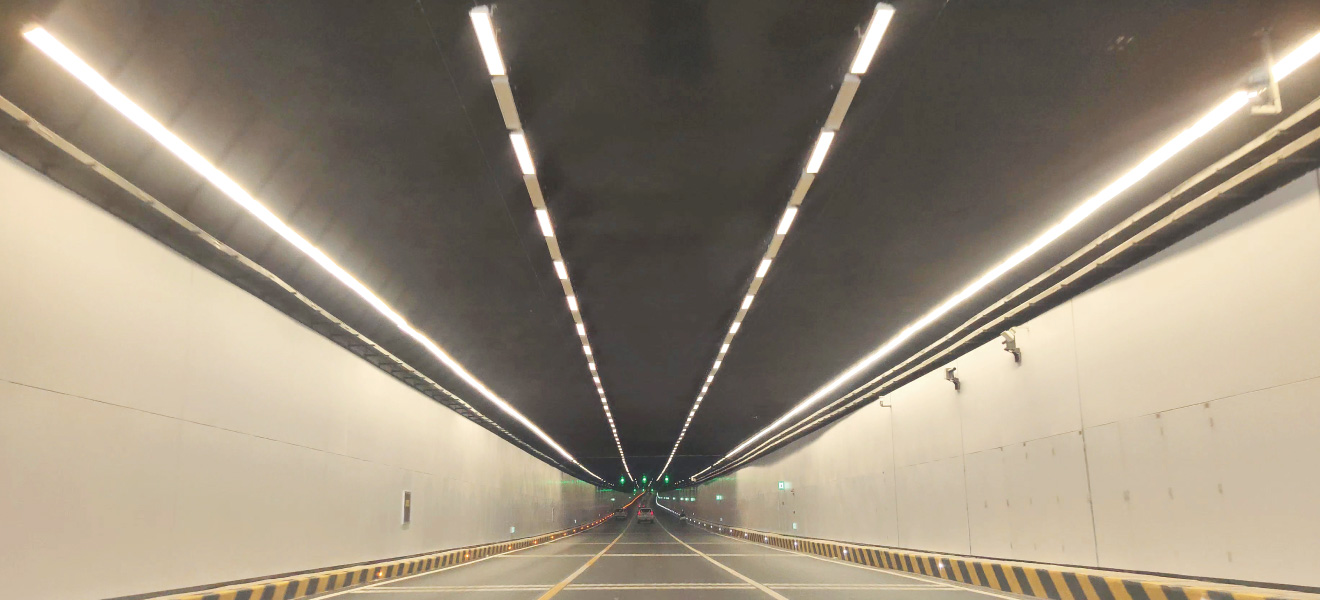 On April 30, 2021, the Xi'an Olympic Tunnel was officially opened to traffic after years of construction. The tunnel, which promotes the economic and social development of Xi'an, also plays a significant role in improving the transportation of the main venues of the 14th National Games (National sports event in China).

---
| | | |
| --- | --- | --- |
| | Sansi has provided lighting fixtures of sets of tunnel lights for Beiheng Passage Tunnel | |
| | | |

| | | |
| --- | --- | --- |
| | Sansi undertook the first phase of the public area lighting for several stations of the Ningbo Metro Line 5 | |
| | | |

| | | |
| --- | --- | --- |
| | Sansi LED lights were adopted in Guiyang Metro Line 2, another grand project in sansi's list | |
| | | |
2022-04-06

The subway has become a popular scenario for the Tik-Tokers and Youtubers to record short videos or V-logs nowadays. For these people, there are often stroboscopic ripples, glare, and serious dark areas. According to the survey, severe stroboscopic flickering for a long time will cause eye fatigue for photographers or tourists, and it is also prone to adverse phenomena such as headache and vision loss. It explains that the lighting design of subway space is related to human visual health. So, what kind of lighting fixtures are the most suitable for subway environment?

2021-08-23

With the development and widely application of LED technology, LED tunnel lighting fixtures have also been gradually popularized in tunnels. Here we will focus on introducing a high-quality reflective tunnel light developed by Sansi.
Voltage: 90~264VAC

Wattage:35W~70W

IP Rating:IP65

Color Temperature:4000K/5000K

Application:High express way, tunnels, subway, gas station, etc.

C0810-XC reflective LED tunnel light is an energy-efficient lamp. It uses high-efficiency LED as light source, with longer lifespan. The reflected light does not cause glare or other adverse reactions. The light body is made of high-strength, tough aluminum alloy material.

Voltage: 90~264VAC

Wattage:10W~80W

IP Rating:IP66

Color Temperature:3000K/4000K/5000K

Application:High express way, tunnels, subway, gas station, etc.

C0810-QC reflective LED tunnel light is an energy-efficient lamp. It uses high-efficiency LED as light source, with longer lifespan. The reflected light does not cause glare or other adverse reactions. The light body is made of high-strength, tough aluminum alloy material