Shenzhen Renheng Square is a comprehensive urban complex integrating multiple functions such as commerce, culture, and entertainment, which located in the core area of the high-tech park in Nanshan District, Shenzhen. The total construction area of the square is approximately 500,000 square meters, consisting of two high-rise buildings and a low-rise building. Among them, the high-rise buildings include a 40-floor office building and a 44-floor luxury apartment, while the low-rise building is a commercial complex of nearly 100,000 square meters.
LED creative display showcases the beauty of architectural art
Sansi has customized several irregular-shaped full-color LED display for this urban complex. The screen body and the building are almost integrated, presenting a spectacular view. The lightweight and unique structure design has saved installation and maintenance costs. The high brightness, high contrast ratio, wide overall viewing angle, and high refresh rate provide seamless playback with clear and smooth details. The high-definition large screens and exquisite display effects not only meet the requirements of outdoor advertising medias but also enrich the audio-visual experience of the entire commercial district, enhancing the commercial value of surrounding shops.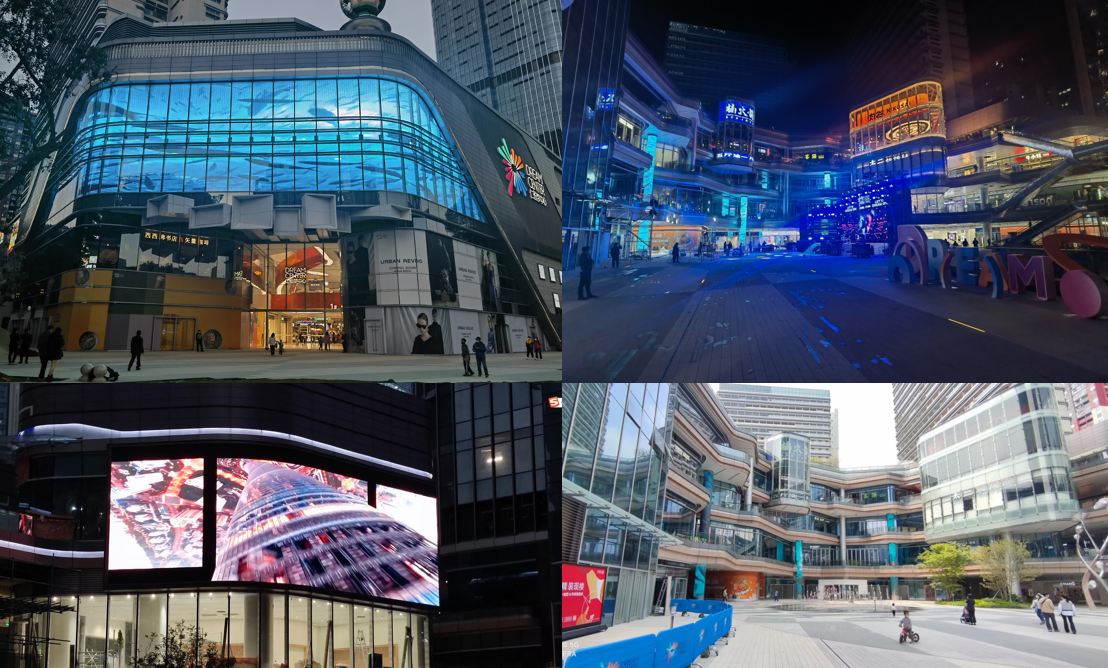 These LED displays with different shapes blend well with the surrounding environment, giving pedestrians an almost transparent visual experience. The irregular screen adjacent to the pedestrian bridge shows a futuristic scene, with rotating images printed on the surrounding glass, creating a dummy reality world. The unique shape and excellent display effect have been highly praised by the venue.
The completion of Renheng Square has injected new vitality into the local area, becoming an important symbol and window of local commerce. Among them, the LED display screens constructed by SanSi are an important part of the business district. Every picture and piece of information conveyed by these full-color LED screens is of great significance.