The traditional LCD equipment can no longer adapt to the development requirements of modern multimedia audio and video technology. Fine-pitch LED display solutions with high image quality, easy control and full maintenance as the core advantages have gradually been integrated into various fields. A set of full-color displays provided by Sansi for Jinzu Building in Hefei High-tech Zone is one of the typical fine-pitch LED display application cases.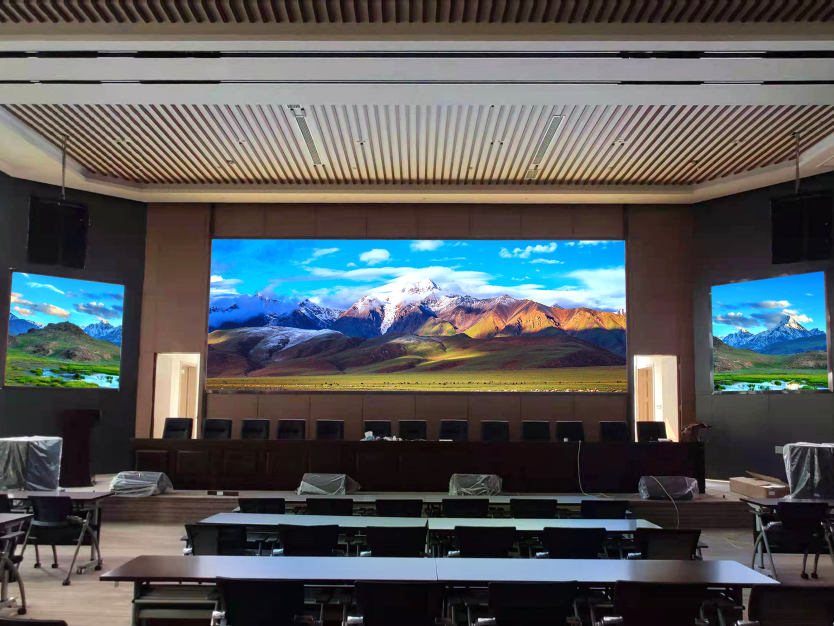 As a venue for hosting important conferences, summit and forums, Jinzu Building has set high standards for the construction of its conference rooms and the selection of supporting parts. Sansi VE series full-color display has the advantages of low brightness, high gray and refresh rate, wide viewing angle, brightness self-adjustment, color temperature adjustment, meeting the high specification of the conference display.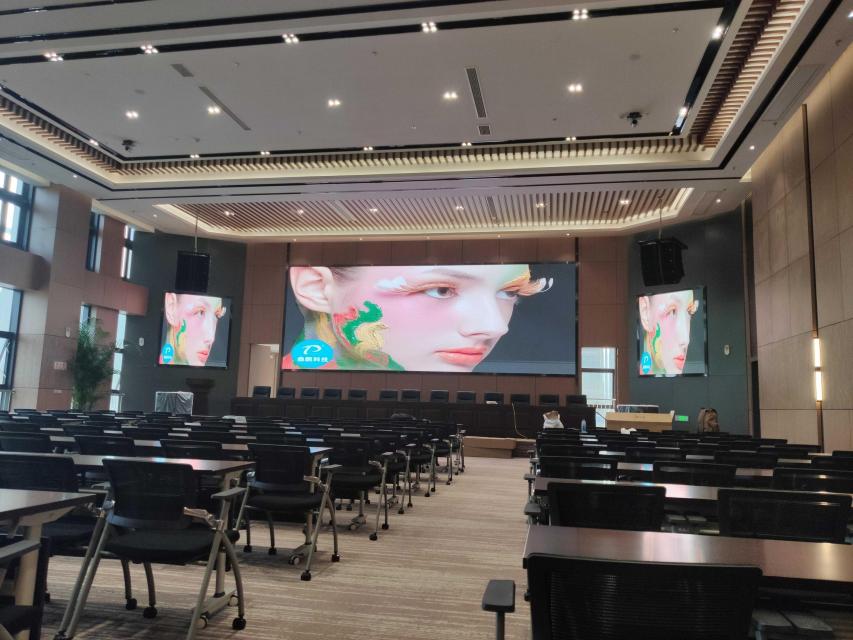 In addition to the excellent display effect, the operation stability of Sansi display equipment is also deeply trusted by the project party. Sansi VE series LED small-pitch display adopts completely metal cabinet and high thermal conductivity materials to solve the problem of poor heat dissipation. The module adopts noise-free capacitors and fan-free power supply. It supports ring network backup, remote monitoring, and automatic reporting of abnormal information, which ensures the continuous operation of the display and escorts the process of major conference activities. Compared with the traditional DLP, LCD and PDP splicing screens which have the annoying noise, the Sansi fine-pitch series with thinner cabinets provides users with a quieter meeting environment.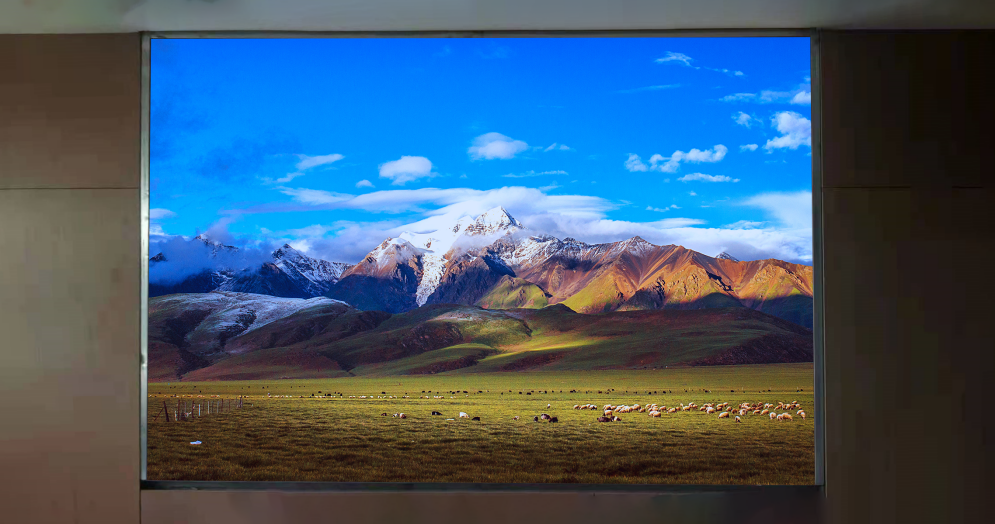 As a long-established screen company, Shanghai Sansi has successively built many multimedia display construction projects in different scenarios such as conference centers, command centers and enterprises. With a professional project design team and a R&D team of over 500 people, Sansi can customize solutions according to what customer needs. In the future, Sansi will continue to focus on scientific and technological research and development and provide customers with extraordinary light and shadow experience.