LED displays in commercial settings do greatly improve the visual presentations and the overall ambiance as to catch more of people's attention. Commercial settings is one of the major application scenarios for LED displays and over the years we have developed various LED display products for commercial occasions and delivered amazing projects all over the world.

Moxy & AC Hotel Delta

A customization of an outdoor LED facade for Moxy & AC Hotel, the massive exterior video display is at the intersection of S Figueroa St. and W Pico Blvd in the heart of downtown Los Angeles (DTLA)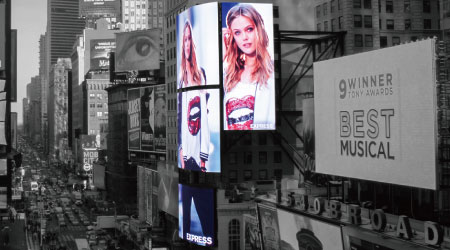 1552 Broadway, Times Square, New York

The LED displays are installed in 7017th Ave, Times Square, consisting of approximately 8 million physical pixels-10mm-with each pixel packaged with surface-mount device (SMD) technology.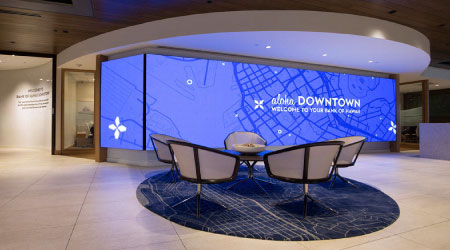 Bank of Hawaii
A LED screen video wall was exlusively designed and installed in Bank of Hawii lobby with striking displaying visual for its better marketing campaigns and promotions.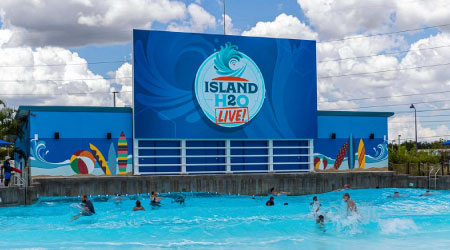 Margaritaville Resort Orlando

9 LED was supplied for the Margaritaville resort in Orlanda that they are greatly improved the resort overall customer experience.
Commercial Display Solution: LED Retail Display


With the acceleration of the commercialization of LED displays, the LED retail displays also occupy a place in the retail market. This kind of LED display often appears in outdoor commercial streets and large-scale shopping malls. Combining the decorative style of the shop window with the LED display modules, they could give full play to the advantages of the dynamic effects of the display, deliver product information to the customers, and shape their brand images.
Moisture-Proof and Salty-Moisture Proof of LED Displays


As a display system provider, Shanghai Sansi attended the review meeting of a special project. At the meeting, LED display experts and suppliers of various systems had a discussion on the problems that may be encountered in the implementation of the project. As an important part of the project, the LED display system has been the discussion focus that received special attention from the participating experts.
LED Display Embodies New Art Forms With Technology and Creativity


The 108-foot-long LED high-definition display video wall with more than 7 million pixels was installed in the Salesforce office building in the form of a "waterfall", making the entire space full of vitality and liveliness. Seeing such an artistic presentation, one can't help but feel amazed. This immersive and spectacular scene is being displayed on LED displays specifically customized by Shanghai Sansi, China.
SANSI Creative LED Display Solutions


We bring visual crativity to life. SANSI build high-end LED displays as vivid and dynamic as the imagination. With our clients, we've designed and built some of the most creative LED displays in a wide range of applications at home and abroad.